Are you dissatisfied with the results you have been getting from your blog post? No comments, no sharing, no likes? So what went wrong? You have probably heard everyone say this and that is needed to write a good content and without thinking much you picked up on a topic and blatantly started off penning all your thoughts into it. But was it worth this?
Did your topic turn out to be a wrong decision? Find out the 5 signs here:
Sign 1 – Lack of too many comments
Connecting with your audience is important. They should look at your blog post and be amazed to find out that it's exactly what they had been searching for or wanted to know about this entire long. It should make them feel knowledgeable yet provide additional information that they have never thought about. Only when they feel emotionally connected to what they are reading in your blog, then only they would hit the comment button and tell you their views or experiences. If you see, not too many comments are coming in, then undoubtedly there is a flaw in your topic chosen.
Sign 2 – Wrong decision to follow passion
You must have heard several times from every second stranger or the dear ones you know that always follow your passion and do what your heart says. But somewhere in the money making business, you need to think and do something beyond that. The niche you might be passionate about might not necessarily be your audience's favorite too. Also, you might not do justice to your passion as much as you thought you could by blogging. So overall, it's a bad decision that you have your effort in to please the audience.
Sign 3 – Lack of social sharing
Every single minute, when you would log in to your Facebook or Twitter account, you will find someone or the other sharing posts every now and then. You will also find many, be it your school friend or the random guy in your social list sharing blog posts that have touched their heart immensely. So, whenever you get the sign of no sharing at all or less on the social media platforms, accept the hard truth that no one takes any interest in your niche topic or maybe they have already come across the mainstream content you have written.
Sign 4 – Lack of fresh ideas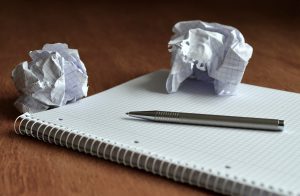 If you have been in the blogging world for quite some time now, then you must have flushed away all your topics by now. So what do you do next? Revamp the old topics and portray a new content? Definitely do not attempt to do that. If you do so, be sure to lose out on potential customers. To survive in the blogging competitive market, you will have to boost up your thoughts and brainstorm your knowledge and generate ideas that are going to leave your audience in awe.
Sign 5 – Make audience your priority, not keyword research
Of course, keyword research is one of the vital ways to search for topic but it has nothing to do with your niche for blogging. You might pick up on a topic that doesn't interest you but you end up writing about it to keep your audience happy. In the meanwhile you forget that keyword research cannot make you put in the equal amount of dedication which you could have invested in your niche topic. So, to avoid this you should know who your audience are,  how well you create your content and make it a hit even on Google, indirectly.
Never thought all these signs were actually trying to tell you to switch to a different topic? Never mind. As we know, it is better late than never. Your blog topic is not a bad one, but definitely not the right one. So, think twice next before looking up on a topic to drive in adequate numbers of fans.
Good luck!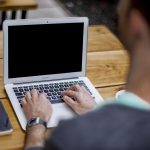 When I blog I know I can explore my inner most thoughts and pen it down in words. At times my blogs are an inspiration of my journey and how it gives me a reason to look back at the moments spent.