If you are planning to become a blogger now or soon, you must know the influential topics that can take your business from a grass root level to up above the sky. Yes, blogging does depend on certain topics that has been there since forever and is surely going to stay in demand for many more years to come.
Find out the most popular blog topics that are surely going to enthral your audience's mind and soul:
Health and fitness
Be it a kid, a teenager, an adult or a senior citizen, we all love to stay healthy and fit. While some of us are too lazy to move, some of us are health freaks. But whatsoever the situations are, people always look upon a health and fitness blog to stay cautious, to get tips or just to ensure whatever they are following is absolutely correct. This blog topic is never going out of style and is considered to be one of the most popular topics for money making. While you might need tips as to how to go about using a certain exercise equipment, your cousin might want to look upon diet charts and ways for weight loss. Tiny matters related to health and fitness falls under this category that acts as a catalyst for the audience to find answers to their questions.
Travel
From imagining a holiday in your mind for the upcoming year or immediately packing your bags for a breathtaking place, is all possible when you gaze through the travel blogs. We all are taken aback whenever a travel blog comes in front of the eyes. The desire to travel is a thirst present in all of us that asks the little corner in our heart to ditch the daily routine and get lost in the hills and sea. As such travel is a niche topic that is bound to stay in craze amongst every section of ages.
Food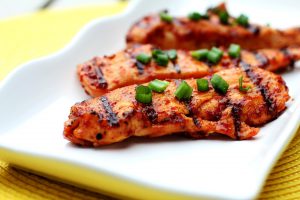 Food, food and food! The only way to reach a person's heart is through the stomach. Recipes and tips are main sub-heads that falls under this category. No matter how much a person stays away from reading blogs, when it comes to food blogs, majority of the population gets attracted to find out unique and gastronomical recipes from all across the world. Food tips help the two-minute Maggi noodles chefs to become a master chef in the kitchen. Hostelites, amateur chefs or Mothers, be it anybody, food blogs can never go out of vogue for them.
Relationships
While some of you clearly reveal it to the world how emotional you are, some of us are introverts too. Relationship might not be an openly accepted topic amongst the people, but secretively it is one of the most demandable topics which many of us can't do without. Relationship blogs acts as an indirectly approach for relationship advice related to dating, sex, romance, parenting, friendship or even work relations. With the help of such topics available in the relationship blogging world, many people are happy today. It's not an assumption but a fact that can't be ignored.
So, here go the major four topics that never go out of demand in the world of blogging. Now that you know the secret to a successful blog website, incorporate these simple yet powerful topics to create blogs that are immensely trendy and impeccable to read.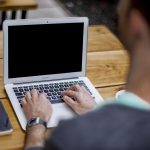 When I blog I know I can explore my inner most thoughts and pen it down in words. At times my blogs are an inspiration of my journey and how it gives me a reason to look back at the moments spent.