Is blogging going to be become dead or is it going to take a drastic turn? Blogging is now losing its essence and is getting modified into something better and better with time that is user-friendly yet loved by the audience. Imagine writing a whole page about a travel place and nobody gets interested? That's the least thing to happen. But it did happen and you would need to recheck as to why such a thing happened. The reason is because the future of blogging is changing and it's changing for good. So what are the possible predictions? Find out here:
The term 'blogger' is going to be replaced with 'influencer'
The generic way of presenting content is now becoming boring. Instead of just jotting down thoughts and ideas, it's time to revolutionize and create a visual impact to get real time engagement. Posting blog write-ups through images or video medium on social platforms like YouTube, Facebook or Instagram makes it easier for the audience to engage with your content. This is how one can say a blogger is not a justified name, but the apt name would be an influencer in the future.
Graphics will be the new boss of blogging
A blogger never was required to have the necessary knowledge of graphics. One could do without it but as discussed in the earlier point, graphical representation is becoming a huge deal in blogging. Even if you do not know the basics of graphic designing, it's time to pull up your socks and try your hands on designing visual elements that is going to blow away the visual mind of your audience.
Mobile is going to provide flexibility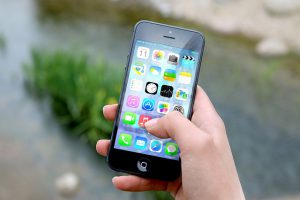 Businesses are not going to flourish much if the websites are not mobile responsive. Yes, responsive supported websites are gaining popularity much more than the usual non-responsive websites. Being responsive can create bang-on impression on the audience's mind at first go. Users are nowadays getting busier by the day and they prefer to read or view blogs especially when they are on-the-go or are lazing around. So why not give them this golden opportunity yet gain profitable returns?
A boom of content marketing
Blogging is all about sharing your ideas and opinions and at the same time allowing the readers to connect with you. What about a different perspective of blogging that involves educating the readers about a product or service? Brands are hiring bloggers to write blogs about their products or services that are going to pump up curiosity within the audience. Such kind of content marketing is soon to become a gigantic thing for the bloggers to master this art.
Engagement will become way more important
There is going to come a time soon when bloggers will stop caring about the potential reach and the page views and gives vital attention to engagement. At the end of the day if your blog site has gained huge amount of page views and potential reach but hardly much engagement, consider it as a flop. No engagement with the audience is going to lose impact. So, the primary objective you should always have in your mind is how to engage that minimum number drastically.
Well, blogging is not going to stay the same, my friend. Its changing at pace and soon to become a different genre overall. So what do you think, blogging in future will get better? What are your predictions?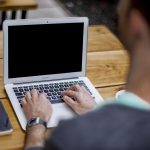 When I blog I know I can explore my inner most thoughts and pen it down in words. At times my blogs are an inspiration of my journey and how it gives me a reason to look back at the moments spent.