There are moments when we all feel we are not doing justice to our dreams. Maybe your passion is blogging but you have ended up getting yourself stuck in a 9 to 5 job. Well, it's better late than never. So, what about catching up with your dearest friend over the phone, telling him about your passion? Seems like one bang-on idea! You never know, the personal conversation can turn out to be a start for a new beginning, a start-up that you have never thought of. Blogging can be your call and to make sure you commence off with a boom, you should definitely have a look at the four popular trends in blogging that's ruling the 2016.
Here it is:
1 Trending Graphics
Nobody wants to go on scrolling a screen with only text. Blogging with the use of attractive high quality images have become a trend now. This way bloggers are not just eliminating text as a whole but is perfectly balancing text with images that is eye-grabbing. No matter how much we claim to love text, the maximum viewing, sharing and engaging happens on the social websites when there is the presence of striking graphical content.
2 Trending Vlogging
Have you come across the term 'Vlogging' yet? Well, just like graphical content can drive in more traffic, another form of visual engagement is videos. The medium of using videos to convey your text is the grandest idea ever. It is quick and effective. All you need to do is open up a YouTube channel and upload some fascinating video blogs that people find hard to resist. Oh, recently Periscope, a Vlogging platform has been launched that is doing wonders.
3 Trending Layout
If you want your target audience to pay heed to your blog post, then undoubtedly you need to impress your audience visually. Visual impression is important which is why a trending layout that has been sweeping away the market with its popularity is the lifestyle website lookalike blog site. Be it a review, tips, guide or any other topic, when you frame it well and position it according to its importance, it is surely to going to be a hit.
4 Trending Newsletter Content
Personalization is the key to impression. Let your audience feel that you care for them. While automated newsletters have been there for quite some time in the past, it's the new era for customized newsletters. If you make your blogging content into a newsletter form that can be pulled in via the RSS feed, then you are good to go. The audience would not just feel special in a way but also this can be a gateway for them to sign up.
Now that you have read and understood the basic top four trends that's ruling the 2016, why not use them to your advantage and get your start-up ready in the meantime, while 2017 knocks at your door. Maybe, this could be your New Year gift to you?
Cheers!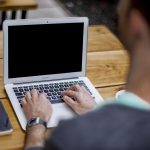 When I blog I know I can explore my inner most thoughts and pen it down in words. At times my blogs are an inspiration of my journey and how it gives me a reason to look back at the moments spent.